Podcast: Play in new window | Download | Embed
Subscribe: Google Podcasts | Email | RSS | More
Do you find yourself easily influenced by your surroundings? Are you a highly sensitive therapist? What are the common four HSP traits?
In this podcast episode, Joe Sanok speaks about high sensitivity in therapists and clients with Alane Freund.
Podcast Sponsor: Apply!
Whether you're starting a solo practice, thriving in solo practice, getting a group going, or thriving in a group! Or launching a big idea, or thriving with your big idea, we have a consultant that can help you.
With our team, we continue to grow to have consultants that will help you at every single phase of practice.
If you want to apply to have a 30-minute pre-consulting call with me, I would love to chat through where you're at.
The goal is to just hear where you at, where you're headed, and where you want to change things, and then to say, "Here's where I'd spend my time and money if I were in your situation!"
We have enough people applying at every phase of practice, so we don't need to squeeze you into anything. In fact, we would hate that.
We would rather say, "Here's where we can join you and offer some consulting to help you reach your goals faster".
So, apply over at practiceofthepractice.com/apply if you want some help with one-on-one consulting today.
Meet Alane Freund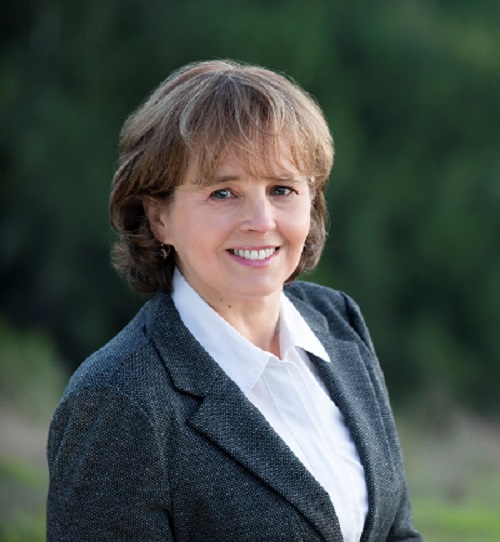 Alane Freund is an International Consultant on High Sensitivity (ICHS) and a family therapist who helps highly sensitive adults and youth focus on solutions through therapy, consultation, and speaking. She has developed numerous programs for highly sensitive people, families, youth, and clinicians who serve them including her monthly workshops at Are You Highly Sensitive Live.
Alane is known for her widely recognized Talk at Google, Understanding the Highly Sensitive Person.
Visit Alanefreund.com and connect with her on Facebook, Instagram, Youtube, and LinkedIn.
In This Podcast
High sensitivity terminology
Parenting a highly sensitive child
Tips for therapists about HSPs
The four HSP traits
The HSP therapist
Alane's advice to private practitioners
High sensitivity terminology
[High sensitivity] is an evolutionary imperative … over 100 species … has between 15% and 30% of its members [that] have a more reactive brain. Alane Freund
Highly sensitive people are products of evolution that keep the group safe, protected, and aware of the surroundings.
Some basic characteristics of highly sensitive people include:
High empathy with others
Being sensitive to lights
Being sensitive to noise
Awareness of smells
Awareness of subtle changes in the environment
People who are highly sensitive are just more tuned into their environment and [are] more impacted by it.

Alane Freund
Parenting a highly sensitive child
1 – Rhythm and routine: having a morning and an evening routine is a great help to everybody – especially highly sensitive people!
It's good for everybody, it's critical for highly sensitive people, and it's a game-changer for highly sensitive children and youth.

Alane Freund
2 – Focus on proper rest: our brains never fully rest, and because people already lead industrious lives, highly sensitive people need more downtime than the average person to relax and unwind.
3 – Reset between screen time and genuine downtime: after using screens or completing a task – for HSP youths and adults – consider taking a walk outside or doing some stretches to signal to the brain that it's time to start resting.
Tips for therapists about HSPs
First of all, therapists can change the life of a highly sensitive person just by identifying them.

Alane Freund
If you suspect that your client is a highly sensitive person, share the knowledge with them and see if it resonates, because it can make a big positive impact in their lives to know that what they experience is normal.
Be careful of offering mindfulness meditation to HSPs: meditation works great for everybody, HSPs included.
However, because their brains process so much so quickly, quietening their thoughts would feel like a near-impossible task. Rather, encourage them to try breathwork or to simply practice being aware of their thoughts, instead of trying to silence the mind.
Encourage them to have a notebook on hand when meditating: if something comes up that interests them, they can write it down to come back to it later, instead of pushing it away and then fretting about forgetting it.
For an HSP when they finally start to quiet down into meditation, that's when the important thoughts come because they're so overwhelmed the rest of the time.

Alane Freund
The four HSP traits
D – Depth of processing
O – Overwhelmed or easily overstimulated
E – Empathy and strong emotional reactions
S – Sensitivity to subtle stimuli
Learn more about high sensitivity on Alane's website.
The HSP therapist
To be a highly sensitive person and work as a therapist will mean that you need to have strong boundaries and self-care in place to protect your mental and emotional health.
Highly sensitive therapists need longer breaks, 10 minutes won't cut it between clients because you're taking everything in so deeply that it's a lot. You need more time in between.

Alane Freund
Get comfortable in your sessions: consider seeing clients outside or virtually if in-person sessions feel too daunting back-to-back or with intensive clients
Find great consultation: get in touch with a mentor, consultant, and therapist to help you help others.
Be gentle with yourself: your brain is slightly different as an HSP to the average person, and the world is not designed with HSPs in mind, so you need to create the structures that you need to thrive within your own life yourself.
Alane's advice to private practitioners
You do enough. Take a loving chant or meditation and say it to yourself every day.
Books mentioned in this episode:
Sponsors mentioned in this episode:
Apply over at practiceofthepractice.com/apply if you want some help with one-on-one consulting today.
Use promo code 'JOE' to get three free months to try out TherapyNotes, no strings attached, and remember, telehealth is included with every subscription free.
Useful Links mentioned in this episode:
Check out these additional resources:
Hope in Guatemala's Garbage Dumps with Jacob Wheeler | POP 817
Events – click on the event's dropdown
Sign up to join the free webinars and events here
Practice of the Practice Podcast Network
Free resources to help you start, grow, and scale
Apply to work with us — a decision-making matrix for your next steps
Meet Joe Sanok
Joe Sanok helps counselors to create thriving practices that are the envy of other counselors. He has helped counselors to grow their businesses by 50-500% and is proud of all the private practice owners that are growing their income, influence, and impact on the world. Click here to explore consulting with Joe.
Thanks For Listening!
Feel free to leave a comment below or share this podcast on social media by clicking on one of the social media links below! Alternatively, leave a review on iTunes and subscribe!